The World of Virtual Reality
The world is developing and this is making new methods and technologies more accessible to the general public. One of these new technologies is Virtual Reality (VR). The use of VR glasses has several advantages over any other form of virtual display (such as telephones and computers). Where computers and phones can show us another world, VR makes it possible to experience another world. This gives you the feeling that you are in the virtual world.
Virtual Reality in Sports
Training with the help of Virtual Reality has many advantages. With VR, for example, you are able to train in a more realistic way in competition situations. Furthermore, VR can help to learn new skills, analyze performance, increase self-confidence, learn competition environments and possibly lead to more fun during a training.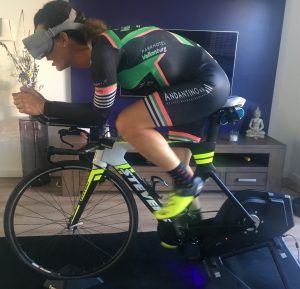 That's why I chose to investigate the possibilities of this promising technology during my graduation in which I allowed cyclists from different teams to explore the route to be taken by means of a VR experience. Partly because of the overwhelming results and reactions, I decided to offer my knowledge and experience of this new training method to the sports world.
"It's not the will to win that matters – everyone has that. It's the will to prepare to win that matters." – Paul Bryant