A passion for working with people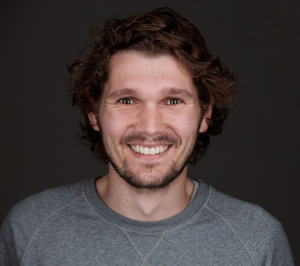 Guiding people is something that I have found very interesting and enjoyable from an early age. As a counsellor in social care, in my early years I mainly focused on people with a (mental) disability. Meaning something for someone else and supporting them where necessary is the basis of my enthusiasm for working in the care sector. During my education I became curious about the origin of behaviour in both people with and without disabilities. This curiosity was the main motive in my next step, graduating as an Applied Psychologist.
Human behavior
While studying Applied Psychology, curiosity was answered with a wide range of insights into human behaviour. Different target groups and themes such as stress, health, emotion and research were discussed several times. Furthermore, I was able to broaden my knowledge about (inter)cultural differences during a study adventure in Portugal. After four years of studying a very practical form of psychology, I was ready for my last step, a professionalization in the area where my whole life my passion lies, the sport!
A combination of sport and psychology
The Master Psychology of Sports and Excercise at the German Sports University in Cologne brought me this professionalization. The combination of psychology and sports that was central to this master's programme introduced me to the relationship between the body and the brain. Through scientific knowledge and practical skills, I quickly developed myself into a sports psychologist. The last part of this study was my master's thesis. In this thesis I tested the impact of a 360-degree video in Virtual Reality on cyclists. This new method helps cyclists with their route exploration, self-confidence and reflective ability.
"Everything negative – pressure, challenges – is all an opportunity for me to rise". – Kobe Bryant